Every time, a physical red carpet rolled out, the A-line celebrities compete with each other to get into the limelight with their fashion statement. The best dressed men on the red carpet avoid the boring tuxes and turn to some bold colors and outfits to win the hearts of the ladies.
From velvet jackets to unconventional silhouettes, we've seen plenty of outfits worn by celebs to stand out of the crowd. Here's the list of 20 best dressed men at the red carpet events of all time.
Best Dressed Men on the Red Carpet
1. Sacha Baron Cohen
Image: Source
Popularly known for characters like Borat Sagdiyev, Sacha has chosen the perfectly contrasting colors for the pant and the coat. His sleek heeled moccasins is complimenting his overall formal look.
2. Jon Batistie
Image: Source
Batiste prefers loud fashion. He likes to pair statement pieces that necessarily don't have the same aesthetics yet compliment each other. Here, the blue suit he is wearing may be common, but he has made the suit interesting by adding a big red flower as an accessory.
Also Read
10 Best Navy Blue Suits for Men Under $300
3. Marlon Brando
Image: Source
The shawl collar tuxedo paired with a skinny bow tie is adding subtlety to the suit Marlon Brando is wearing here. No doubt, he knows well how to look stunningly handsome in black suits.
4. Paul Newman
Image: Source
Paul Newman took the 'Less is More' approach. His white bow tie is adding elegance to his white shirt. He looks fantastic in this formalwear.
5. Steven Yeun
Image: Source
As he posed on the red carpet in a jet black tuxedo, he was looking damn smart. Here, he is wearing a Gucci tux.
6. Tyler Perry 
Image: Source
The filmmaker and actor, Tyler Perry arrives in style flaunting a Giorgio Armani dinner jacket, blue satin shirt, matching bow tie, and trousers. He was all smiles when he was on the stage to receive humanitarian award.
7. Jared Leto
Image: Source
Designed by Alessandro Michele, the red neck gown of Jared Leto was something that deserves appreciation. But the more unexpected accent piece was he carrying his own head, having trimmed beard and flowing locks.
8. Dominic Cooper 
Image: Source
9. Shawn Mendes
Image: Source
No one can wear colors like Shawn Mendes. While walking the 2020 Grammy's Red Carpet, the singer choose to wear Louis Vuitton magenta colored suit.
10. Viggo Mortenson
Image: Source
At the 80th Annual Academy Awards. Accessorized with a boutonniere, Viggo Mortenson here has well paired a tuxedo jacket under an evening coat.
11. Russell Westbrook
Image: Source
Russell Westbrook wore a RL Purple Label navy tuxedo styled with  star-spangled hair, honoring the theme of American fashion  at the 2021 Met Gala on Monday (September 13) at the Metropolitan Museum of Art in New York City. 
12. Kit Harrington 
Image: Source
In a grey suit at the 2013 Young Hollywood Awards held at The Broad Stage, Santa Monica, Calif.
13. Robert Downey
Image: Source
During the premier of Iron Man 3 in Munich, Germany. He wore a pair of embroidered Lederhosen with which he has added hiking boots, a blazer, and a jaunty scarf. Only the man who has got a swag can carry such an outfit.
14. Bradley Cooper 
Image: Source
Bradley Cooper wore a Gucci Pre-Fall 2019 light blue Heritage three-piece suit, white dress shirt and a dark blue tie with a gold bee + star embroidery to the A Star Is Born Hollywood premiere.
Also Read
Dress Like Bradley Cooper to Look Like a Superhero
15. Rock Hudson 
Image: Source
16. Lionel Richie
Image: Source
17. Chris Evans 
Image Source
Chris Evans really rolled up on the premiere of Knives Out looking like a railroad tycoon. A white, corduroy, double-breasted suit! The sheer gall of this exceptionally attractive man!
18. Will Smith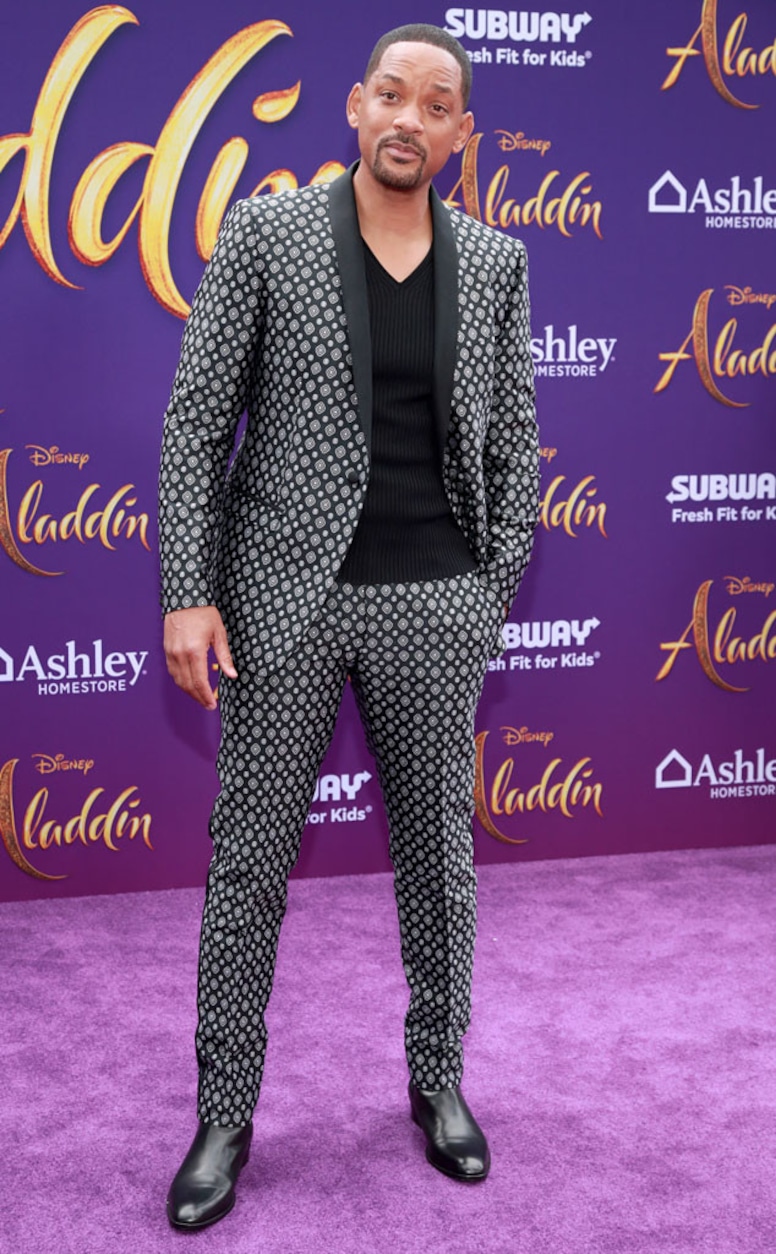 Image: Source
In a grey and black embroidered suit at the premiere of Aladdin, 2019.
19. Timothee Chalamet 
Image: Source
Built for high-fashion's restrictive sense of proportion and silhouette, Timothy remains a heartthrob in whatever he wears. For the EE British Academy Film Awards in 2019, he wore a broken printed Haider Ackermann suit with checkerboard-striped trousers.
20. Brad Pitt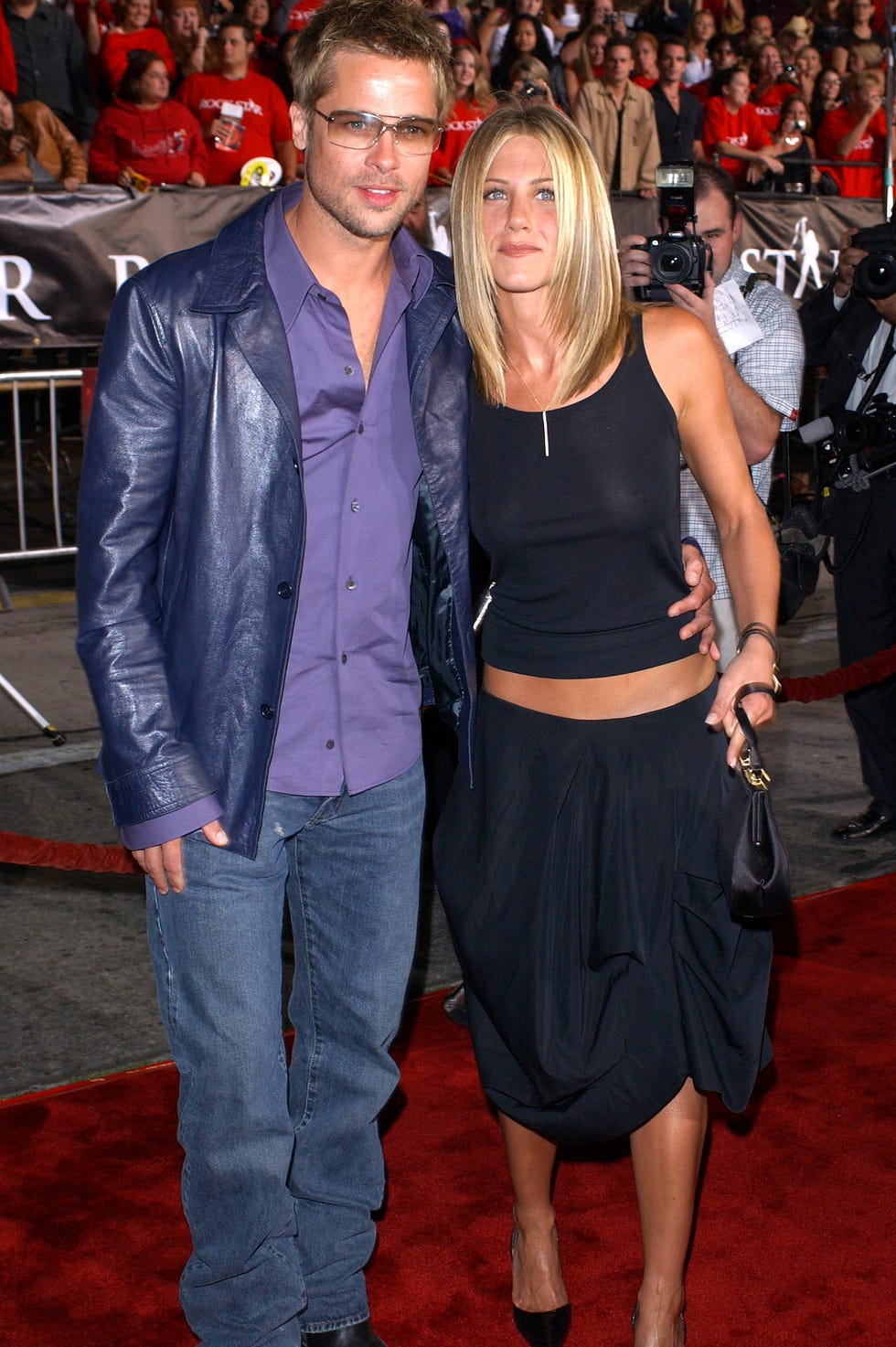 Image: Source
Also Read
10 Pics Showing Brad Pitt's Style Sense That Depicts He is a True Fashion God